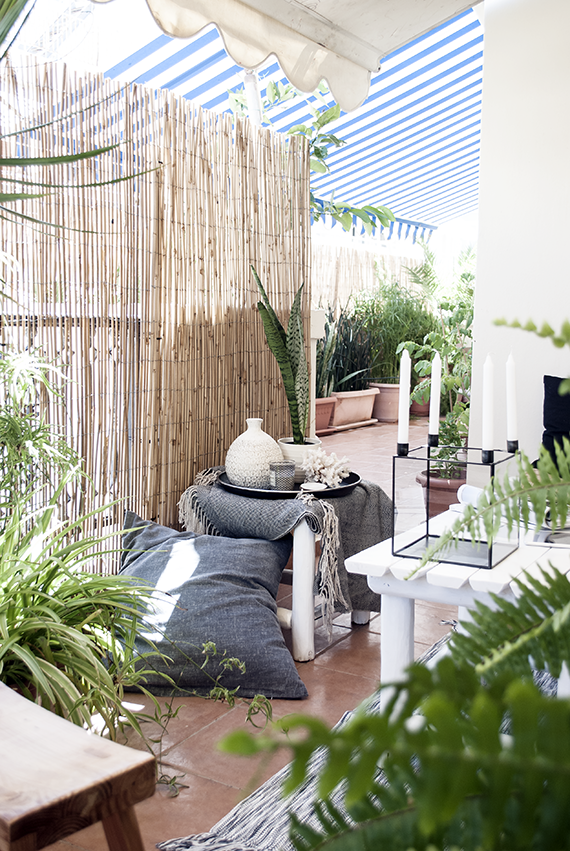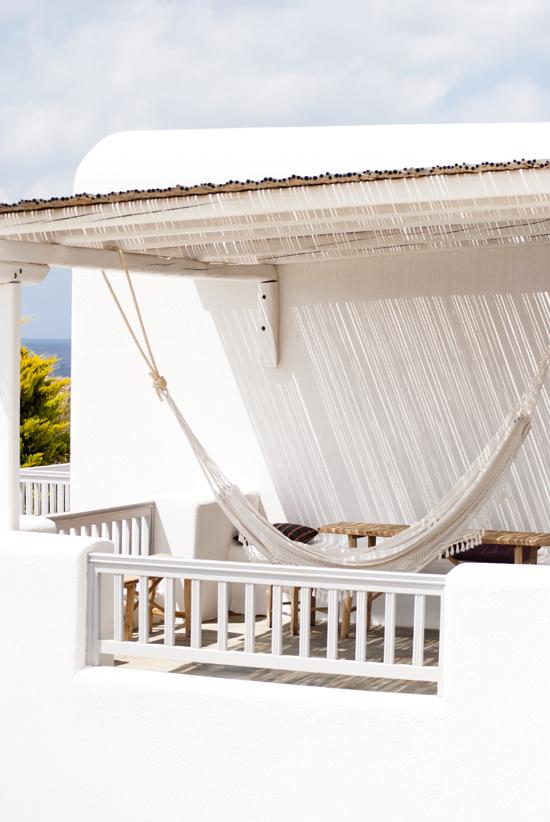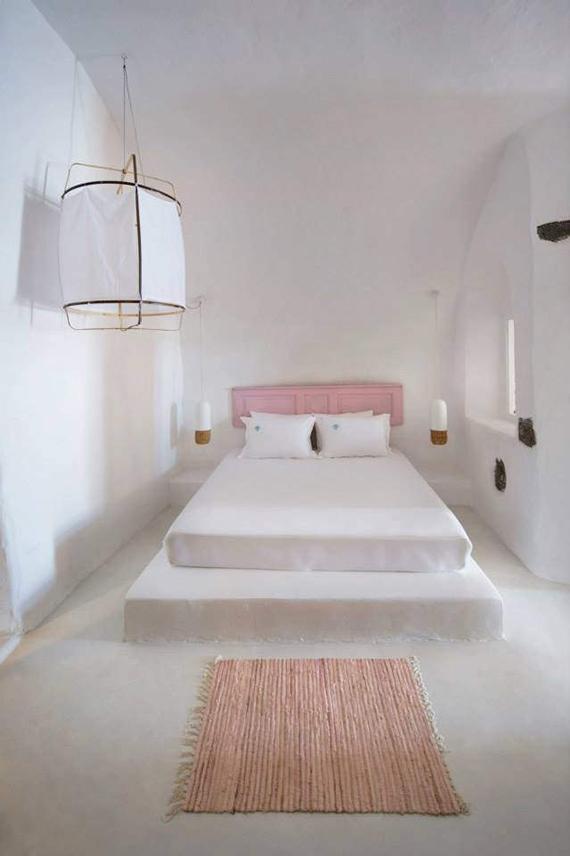 Ich liebe ihr Gespür und Talent für zeitlose (Innen-) Architektur, Interior Design, schöne Dinge und Orte auf dieser Welt. Die Architektin Eleni feiert auf My Paradissi genau diese persönliche Passion & Profession und verzaubert mich auch immer wieder mit ihrer wunderschönen Heimatinsel Kreta und weiteren Griechenland Insider Spots. Ich bekomme sofort Wanderlust, ihr ganz sicher auch… Heute ist sie mein zweites Pinterest Pinner Interview 2017. Freut Euch auf ihre Geschichte hinter My Paradissi, Inspirationsquellen, Kreta und Pinterest Tipps.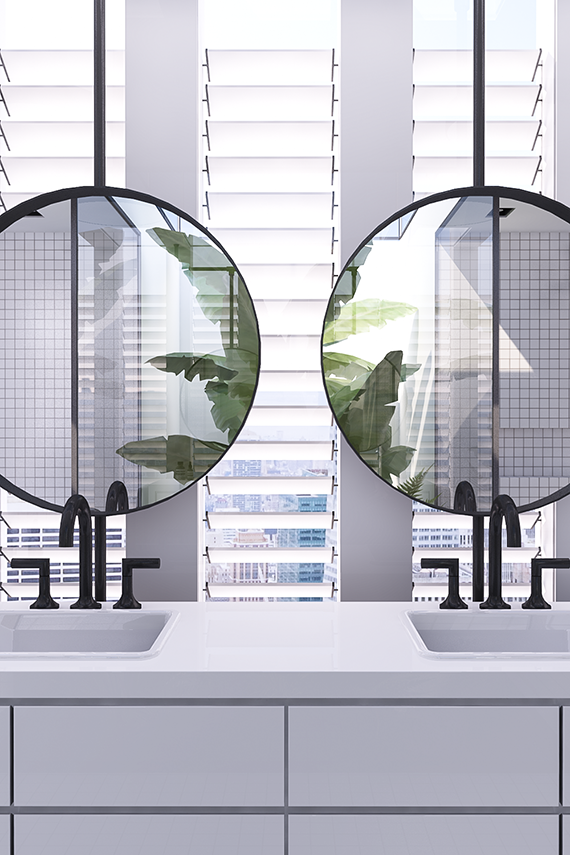 What's your special story behind My Paradissi and the name?
Paradissi is a real place, an orchard having all sorts of trees and plants, a little artificial pond and a tiny cottage for the farmer (my grandfather for that matter), located right outside my father's village in southern Crete. I loved this place so much, playing there as a child, having so many fond memories, it was really the first name I could think of when I decided to build my online space.
Which magazines, events, artists and websites/blogs do you love to follow/attend for your business?
There are so many and do change all the time, depending on my current mood and work needs. I keep a long list on my bloglovin and instagram account and just spend time scrolling through daily inspiration there. Currently, I'm reading Amerry Misha Blog AMM/ blog, Yatzer and the ever inspiring Man Repeller.
What and who inspires you in your job & private life?
My urge to come up with a solution to all the problems that appear in front of me, whether professionally for a client or in my everyday family life, works as a fantastic inspiration well.
Do you have a funny/ weird / special anecdote concerning your work as an interior stylist & architect & content creator?
Although I live in Crete, I usually work with clients overseas, and that means mostly in the US and Europe, through the internet and my e-decor service. I have designed and decorated so many interiors without actually setting a foot in them!
Your insider tips people must see/ do/ shouldn't miss on Crete?
Whenever possible, they should rent a 4×4 car and visit the off road beaches of southern Crete. There are some hidden gems there, still untouched by civilization, it's pure bliss.
Do you have a special role model you like?
My grandmother. A tough and strict woman with the most tender and loving of hearts and a crystal clear way of thinking despite being 105 years old today. I admire her sense of duty and her family and social ethics.
What are your future projects with your creative life?
I am planning on finding a space to have my office outside my home and, hopefully, hire someone to help me with all the new projects coming. I am also thinking of hosting some workshops (online or local) but that's still a very early thing to mention.
When I'm 55 years old, I…
Will be living in the countryside, at my organic farm, still online and creative though, yet far from the busy cityscape.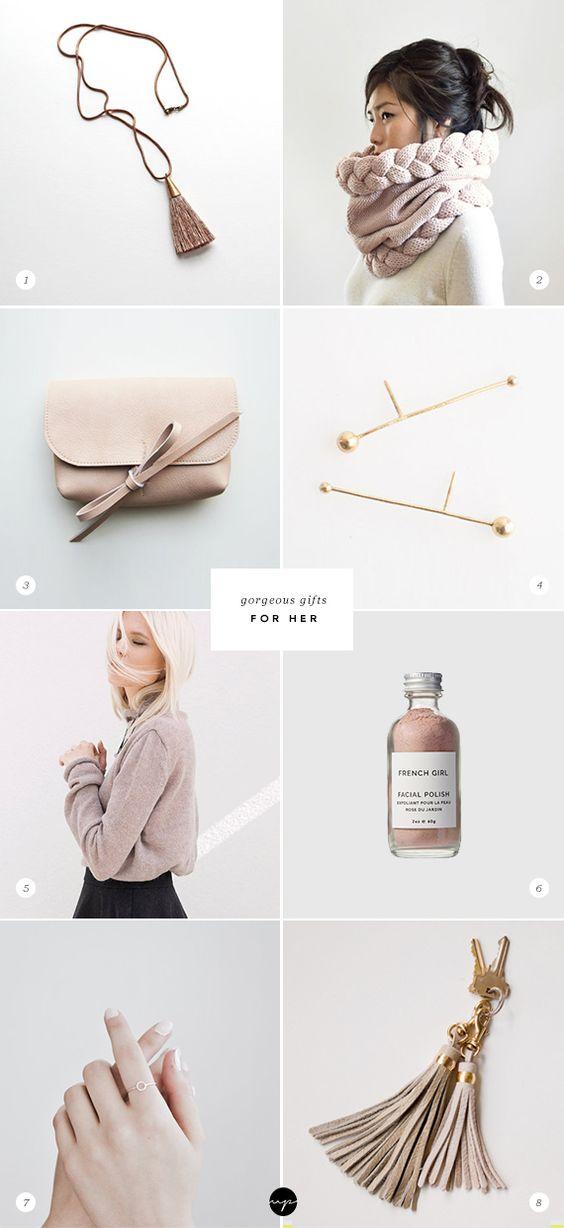 Pinterest Pinner Interview
When did you join Pinterest?
Oh my, I don't even remember! I think it might have been 2012 or something.
What fascinates you to be part of Pinterest?
It is most probably the best way to store and organize inspiration online. And, of course, to come across new ideas every day.
How & at which time do you pin on Pinterest?
I try to keep a certain visual style for my pins/repins. If I really like pin (like a recipe or business advice for example) but doesn't fit my criteria, I usually pin it in a secret board. Regarding time, I post whenever I feel like it. No time scheduling here!
Do you have tips & learnings on how you gained your Pinterest followers?
I think that my followers skyrocketed when I started to have a consistent look on my pins and boards. Also, pinning like crazy for a long period in the first years helped. I think that Pinterest algorithms are now much different as they were years ago and, although from now and then, I do read some strategies one can follow to gain audience, I'm not really using any of them. I just use the platform for what it has to offer and let things follow their own way.
How do you use your Pinterest account?
I use it to find, store and organize inspiration from all around the web as well as share my blog posts with my followers.
What are your best Repins?
For the past 30 days, it is this casual gray sweater outfit and a list of cool stores where you can buy chunky knit blankets I shared on my blog a while ago.

Do you use any Pinterest tools (like scheduling)?
No, not at all
What are your 4 most favorite Pinterest Boards from people you follow or your own? Do you have special Pins you love? 
This impeccable collection of ceramics I'm currently crushing on / Ana Degenaar's creative eye for design blogmilk design, the art collection by The Jealous Curator / and this style board I'd love to shop each and every piece Elena Gardin
Who are your 4 most favorite Pinterest Pinners in general & why do you follow them?
A long list to be exact but I currently find myself keep pinning a lot from these ladies:
In your opinion what is a current trend on Pinterest?
People favorite things that offer some sort of help and, since Pinterest is now used a lot as a shopping search engine, I find that round up lists of products usually have a lot of repins.
What is a trend you love in general?
I like seeing sculptural forms integrated with interior design, architecture and fashion. Structure and geometry just pop over most of my front page pin suggestions.
Do you have any questions/ helpful suggestions that you wish from Pinterest in the future?
It would be great if Pinterest stopped suggesting pins for me to pin that I have already pinned in my boards 🙂
Thank YOU so much dear Eleni for being a part of my Pinterest Pinner Interviews.
My Paradissi on Pinterest.
Weitere Fotos:
// 1 My Paradissi Terrasse auf Kreta
// 2 My Paradissi Mykonos Strassen
// 3 San Giorgio Mykonos Hotel
// 4 Sophia Suites Santorini
// 4 Interior Mood mit FStorm. Visualisiert dvon DSE Visualisation and Interactive
// 5 My Paradissi Badezimmer Projekt
// 6 My Paradissi Kinderzimmer Projekt