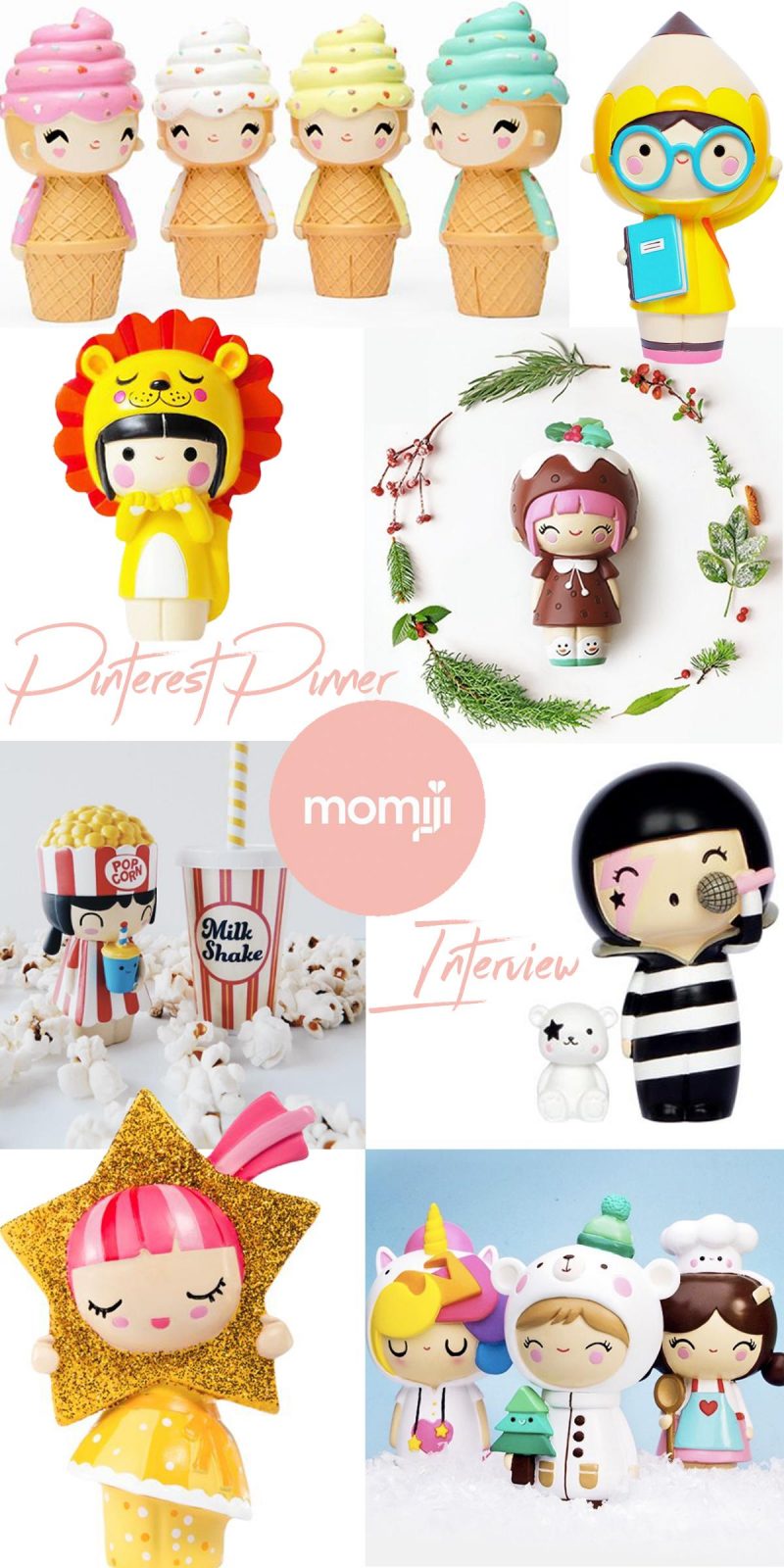 Sie sind liebevolle Kunsthandwerke, tragen kleine personalisierbare Nachrichten mit sich und sind oft in limitierten Editionen erhältlich: Momiji Puppen. Internationale Gast-Designer sorgen jedes Jahr für neue tolle Kreationen, die kleine und große Sammler seit über 10 Jahren bezaubern: Trefft die Momiji Gründerin Claire in meinem neusten Pinterest Pinner Interview (auf Englisch) und erfahrt alles über ihre koreanisch-japanische Faszination, eine besondere Promi-Anekdote, ihre Inspirationen, ihre Lieblings- Momijis, besondere Events und Pinterest Pinner.
What did you do before you co-founded Momiji?
I studied English and Communication Studies at the University of Liverpool and then I did some travelling. Then Momiji began in 2005…and it's hard to remember life without it!
Is there a special story behind the Momiji brand name?
The truth is that we chose the name Momiji because we liked the sound of it. It's a Japanese word meaning maple and although we still love it and we'd never change it, if I could give any advice to other people who might be starting a brand, it would be to choose a name that was easy to read and pronounce! Lots of people are unsure how to read or say Momiji; Momoogee, Mummagee, Mooji…people love to get creative with it.
Which magazines, events and websites/blogs do you love to follow/attend for your business?
Pictoplasma is a character design festival in Berlin. Helena (our chief designer and head of creative) and I have been a couple of times and we came away buzzing with ideas and positivity. It's just brilliant. And any excuse to visit Berlin is always welcome.
Glug events are great – we're lucky enough to have them hosted in Birmingham, the city where Momiji is based. I love going to events and meeting people as we're a tiny team so it's fun to venture out and mix with other humans sometimes!
For digital inspiration, Instagram tends to be a good jumping off point. It's a good hub for illustrators, designers, stylists and bloggers. I love that you can get a sense of people's work and their everyday life and outlook.
I used to be a magazine junkie but not so much these days. Although it is still nice to unplug now and again. I've been liking the look of Flow Magazine recently. And Betty is always beautiful.
What and who inspires you in your job and private life?
I think I'm inspired by lots of different people and random stuff.
I always drop in on A Cup of Jo; I've been reading Joanna's blog for years and years. She features inspirational women.
I like The Anna Edit. I think that it's because Anna always seems so genuine, which is such a precious quality in the world of social media and I love her mix of food, fitness and style. Gavin Strange of Aardman animations is one of the most hard working and motivated people I have ever met. I love his work and his ethos. If you're in a creative slump them check out his book – it's good for the soul!
The foodie in me is inspired by The Meringue Girls, Anna Barnett, Jackson & Levine.
I'm REALLY into podcasts at the moment. I love Jess Lively, Desert Island Discs, Garance Dore's Pardon My French.
Oh and Elizabeth Gilbert's Big Magic is good for a boost if you're experiencing a bout of Creative Fear.
Do you have a funny/weird/special Momiji anecdote?
My friends will roll their eyes at me telling this story again, but a stand out moment was flying out to LA to host a Momiji painting workshop with Gwen Stefani. She hosted a fundraising event after the tsunami in Japan and asked us to be part of it. It was pretty special.
Is your favourite Momiji doll still Cookie?
I'd say Cookie is the doll I'm most like (we share a passion for food and have terrible eyesight.) I think my favourite Momiji are Birdie & Bowie, Giggles and Treeson.
What are your future projects with Momiji?
There's so much we want to do. We're enjoying seeing our collector base growing in many new countries for us, there's a real global community now. I'd love to have some pop-up exhibitions around the world!
Collaboration is always high on our to-do list; I love partnering with guest designers to work with on limited edition Momiji. We love having new people interpret the format and bring their own style and character to the collection.
Are you planning any events in Berlin?
Not right now but we're always open to ideas!
When I'm 55 years old, I…
Argh, that question is too overwhelming!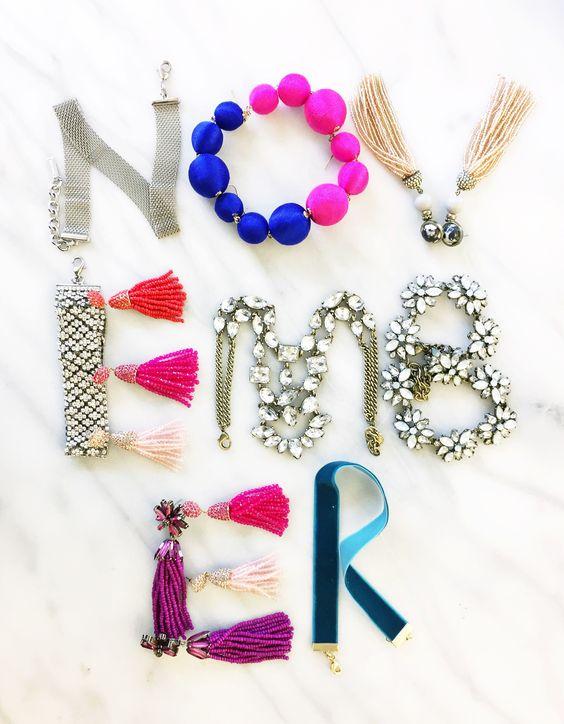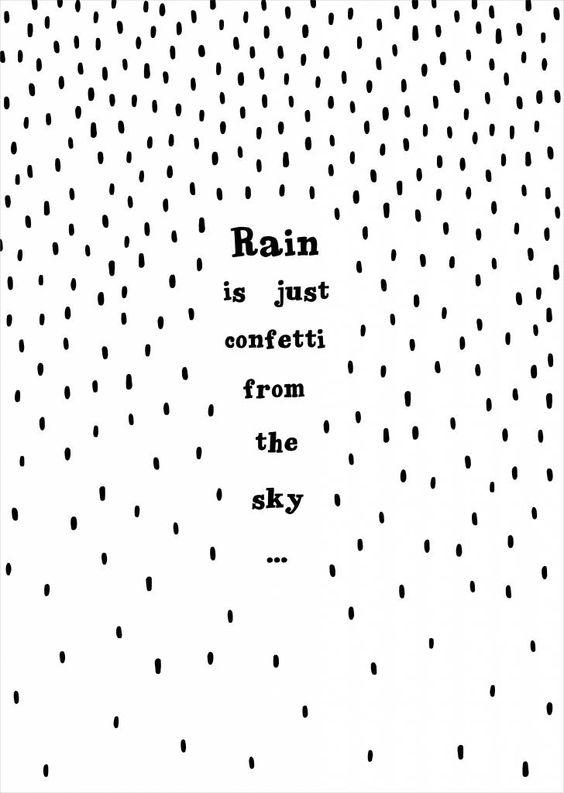 When did you join Pinterest?
I think it was back in 2012…
What fascinates you to be part of Pinterest?
Pinterest pleases the jumbled nature of my brain! I don't think in a linear way and I love that Pinterest allows me to pull together ideas and feelings into some sort of pretty order. I love the infinite feeling of it too.
How would you describe Pinterest within the social media platforms?
I think it's the most curatable. I like that it's not linear or chronological. I love that it's visual and that it improves with time and thought – you can build up a story gradually and nurture it.
How and at which time do you pin on Pinterest?
We are lucky that we get a lot of images from our customers – they share them on Instagram with the hashtag #MomijiDolls so I pin them when I spot really good ones. I also pin when we launch a new doll so our followers can see it straight away, so the timing tends to be dictated by the arrival of new content.
Pinning images that don't feature Momiji happens as and when I see something that feels right for us, so we've created little Pinterest worlds for the dolls that reflect their style and personalities. I pin on my phone if i'm travelling and on my laptop if I'm in the office.
Do you have any tips and learnings on how you gained your Pinterest followers?
We feature all our social media handles and platforms on our packaging so when someone buys a Momiji they can find all our digital homes.
How do you use your Pinterest account?
We have boards like 'Momiji In The Wild' where we feature images from our customers of their dolls in different places around the world. We also have boards which reflect different Momiji characters and their personalities, so I pin images which suit their style.
I think if you look at all our pins together they do reflect the soul of Momiji as a lifestyle. A big part of what we stand for as a brand is encouraging girls and young women to live bold, ambitious, brave lives; I think our pins reflect that. One of my favourite Momiji boards is The brilliance of being a girl.
What are your best repins?
In the last 30 days our top 4 are:
https://uk.pinterest.com/pin/281404676696600226/
https://uk.pinterest.com/pin/281404676696626504/
https://uk.pinterest.com/pin/281404676696626501/
https://uk.pinterest.com/pin/281404676696599975/
Do you use any Pinterest tools (like scheduling)?
I felt a bit panicked when I read this question because I don't…but then I read some of your other interviews and I felt better because it seems that most people don't! The reason we don't schedule is that I tend to pin when I spot an image from a collector that I love, or I pin to co-incide with a launch of a new doll. I like to do that in 'real time' to make sure everything goes smoothly and the imagery doesn't leak before the doll goes live on the site. We do have a lot of anticipation around our launches and we like everything to be a surprise.
What are your 4 most favourite Pinterest Boards from people you follow or own?
As I mentioned before, I like our board The brilliance of being a girl – I feel like it sums up our brand ethos. Dutch blogger, Nenz has a cool board called Joie de Vivre which is always a good visual pick-me-up. The Style board from Khoollect seems to reflect Momiji's approach to fashion. I love Sara Harvey's SiGNS board also makes me happy.
What are your 4 most favourite Pinterest Pinners in general & why do you follow them?
This is tough but I'd go for:
Ban.do I love their brand ethos and I've always admired their founder Jen Gotch.
Poulette Magique is a blogger from France who has such an effortless, playful, retro style.
HelloSandwich for a dose of hand crafted Tokyo joy…
I have had a massive creative crush on Kristina for a long time. I especially love her photography.
In your opinion what is a current trend on Pinterest?
Hmmm…well it's hard to avoid Hygge right now isn't it?! We might as well snuggle up with a cake and embrace the trend for a while…
Do you have any questions/helpful suggestions that you wish from Pinterest in the future?
Although we're a brand and we use Pinterest as part of our marketing, I have to say I'm not so into the promoted aspect of it all. I preferred its purity and randomness. Perhaps I will come to change my mind on that, especially if they can do a good job of targeting specifically and appropriately. It will be an interesting element to watch and see how it develops.
Thank YOU so much Claire for taking part of my Pinterest Pinner Interviews!
Momiji on Pinterest.
Pictures: November by Baublebar, Rain is just confetti from the sky Pinterest Pin, have fun, ok? via ban.do Pinterest Pin